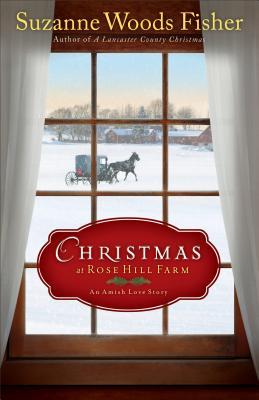 About the Book
Bess Riehl is preparing Rose Hill Farm for her Christmas wedding, but her groom isn't who she thought it would be. Billy Lapp is far away from his Amish roots working as a rose rustler for Penn State and wants nothing to do with Stoney Ridge, his family, or Bess. And that suits Bess just fine. Why should she think twice about a man who left without a word, without any explanation? It's time she moved on with her life, and that meant saying yes to Amos Lapp, Billy's cousin and best friend. But as Bess and Amos's wedding day draws near, her emotions tangle into a tight knot. She loves Amos. Yet she can't forget Billy.

When a "lost" rose is discovered at Rose Hill Farm, Billy is sent to track down its origins. Get in, identify the rose, and get out. That's his plan. The only catch is that he's having a hard time narrowing down the identity of the lost rose, and he can't get those tropical blue eyes of Bess Riehl out of his mind.

As the history of the lost rose is pieced together, it reminds Bess and Billy--and Amos, too--that Christmas truly is the season of miracles.

Join bestselling, award-winning author Suzanne Woods Fisher for an Amish Christmas to remember. Filled with heart-twisting moments amid the sweet anticipation of love, this story will charm readers into the holiday spirit. (Goodreads)
My Review
I was actually happily surprised at how much I enjoyed this book. I have read many Amish books and I never know if I will enjoy them or not. This book has great characters-realistic characters that sucked me into the story line. I also LOVE all of the information about roses! I had no idea how anyone saved or grafted roses let alone think about the ones that were brought over from Europe. This book really spurred my interest in flowers, I think I might have to do some research myself.
The storyline is a bit predictable but I was still intrigued by the romance.
I liked this view of the Amish life as well.
Great Christmas read or anytime read.
Highly recommend! Even if you aren't a huge Amish fan, this book is really pretty good.
"I received this ARC book from Revell for free in exchange for an honest review."