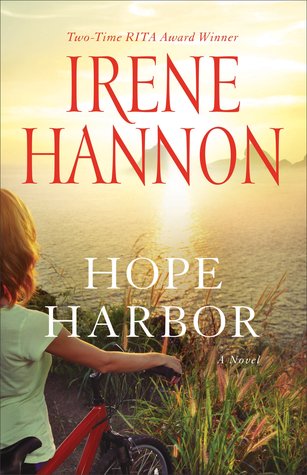 About the Book
Tracy Campbell never wanted to leave Hope Harbor, Oregon, or the idyllic three-generation cranberry farm where she grew up. But life–and love–altered her plans.
When tragedy strikes and changes her plans yet again, she finds herself back in her hometown with a floundering farm to run and a heartbreaking secret. Romance is not on her agenda. Nor is it on Michael Hunter's. The visitor from Chicago has daunting secrets of his own. But when Tracy recruits him to help save a struggling charitable organization, the winds of change begin to sweep through Hope Harbor, bringing healing, hope, and love to countless lives–including their own. (Goodreads)
My Thoughts
Isn't the cover of this book beautiful? It really draws you in and makes you want to read the words inside.
That being said this book stopped drawing me in after a few chapters. I wish it wasn't so but this book was so very hard to get through. I love Irene's suspense novels but this book was so slow. The characters didn't captivate me, the storyline drug on, the romance was not to my liking, and I can only give it three stars.
I did like the setting and the cranberry farm was really an interesting addition to the book.
Three stars.
"I received this book from Revell for free in exchange for an honest review."