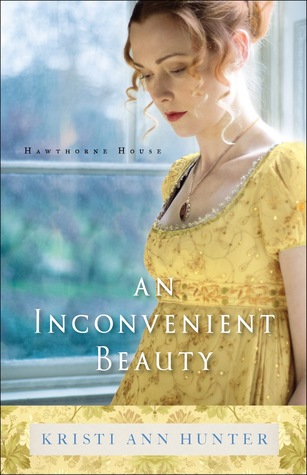 About the Book
The Duke of Riverton has chosen his future wife with the same logic he uses to make every decision. However, his perfect bride eludes his suit, while the beautiful Isabella Breckenridge seems to be everywhere. When the time comes, will Griffith and Isabella be able to set aside their pride and initial notions to embrace their very own happily-ever-after? (Goodreads)
My Thoughts
Having read all of the books previous to this, of course I had to see what happens with Griffith! I highly recommend starting with book one, though it is not necessary. This book held my attention and kept me up most of the night, so I did enjoy it. I liked the overall story line and once I got to know Isabella the book got better. There is a constant repetition on how beautiful Isabella is and after a bit that part got old. This book could be difficult to read for a woman who is down about her looks because the book clearly shows how the men liked the beautiful women and that is how any of them get noticed. That is just my opinion and while Griffith states he cares more about a woman than her looks, he doesn't really act like it in this book.
In any case this was a fun light read, at times I found my self laughing out right.

Four stars.

"I received this book from the publisher for free as a gift. All opinions are my own."