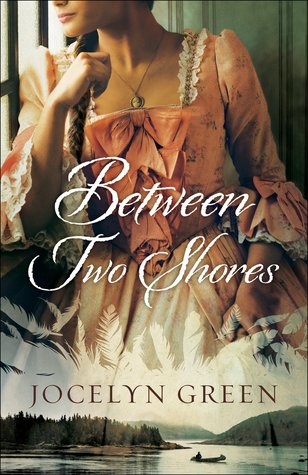 The daughter of a Mohawk mother and French father in 1759 Montreal, Catherine Duval finds it is easier to remain neutral in a world that is tearing itself apart. Content to trade with both the French and the British, Catherine is pulled into the fray against her wishes when her British ex-
fiance, Samuel Crane, is taken prisoner by her father. Samuel asks her to help him escape, claiming he has information that could help end the war.

Peace appeals to Catherine, but helping the man who broke her heart does not. She delays . . . until attempts on Samuel's life convince her he's in mortal danger. Against her better judgment she helps him flee by river, using knowledge of the landscape to creep ever closer to freedom. Their time together rekindles feelings she thought long buried, and danger seems to hound their every mile. She's risked becoming a traitor by choosing a side, but will the decision cost her even more than she anticipated? (Goodreads)
My Thoughts
I love reading Jocelyn's books because you really never know what you are going to get. It took me a few days to digest this novel, there is a lot in between these pages and I had mixed feelings at the end. I love the setting and the history is fascinating. Catherine is a very strong character and really who makes the book as good as it is. There is a lot of honesty in how people lived and acted during this time. Jocelyn doesn't sugar coat things in any book she writes and this one is no exception. Which really is best for historical fiction! I struggled with the secondary characters and had a hard time understanding them and how they were going to be used throughout the story. Some of the people in this book I really disliked and others I wanted to cheer on. This isn't what you would call a happily ever after book. The ending I had to mull over awhile, honestly the last part of the book I had to consider before I decided how I felt on this novel. I think my conclusion is that this story shows how a woman can survive and how strong people can be in the worst of circumstances. I liked reading characters that were independent women and while times have changed, many truths in this book are relevant today. I think Jocelyn Green did an excellent job and I am anxious to read her next book.
Five stars.
If you are a history fan you will enjoy this book.
"I received this book from the publisher for free. All opinions are my own and I was not required to write a positive review."