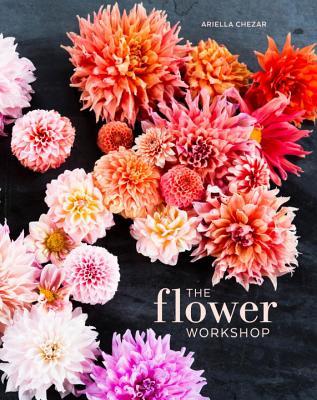 Whether hosting a party, helping out with a friend's wedding, or wishing to incorporate the beauty of flowers into everyday life, The Flower Workshop allows you to create dazzling arrangements that go beyond merely pretty and into realms of the dramatic, the unexpected, and sometimes even the magical. Written by a celebrated floral designer and lavishly illustrated with full-color photography, this book not only provides step-by-step instructions for more than forty-five stunning floral projects from simple to spectacular, but also equips you with the skills to customize arrangements at home.
Known for her hands-on flower workshops at FlowerSchool New York, Ariella Chezar walks you through the nuts and bolts of creating a variety of small flourishes, tonal arrangements, branch arrangements, handheld bouquets, wreathes, garlands, grand gestures, and more—all accompanied by detailed photography. Chezar offers advice and philosophy on everything from texture and color to foliage and containers, providing an overall approach to living and working with flowers, with an eye toward fresh, local, wild, seasonally influenced floral design. For every occasion, from relaxed and simple to lavish and monumental, The Flower Workshop celebrates the special moments in your life with glorious, fragrant floral arrangements and enhances your surroundings with abundant beauty. (Goodreads)
My Thoughts
What a lovely book! The pictures are so pretty of all the different flowers. Granted I am limited in going to the flower shop where I live but this book has good ideas. There are explanations on how to create a good bouquet and is organized by colors. There are also good examples of using foliage and flowers as decor. How to buy flowers and when to buy flowers is also helpful!
I only wish I could grow a huge flower garden like the pictures, but I also have good thoughts on what to do with my wildflowers.
Great book for those who enjoy flowers and decorating with them.
"I received this book from Blogging for Books for free in exchange for an honest review."