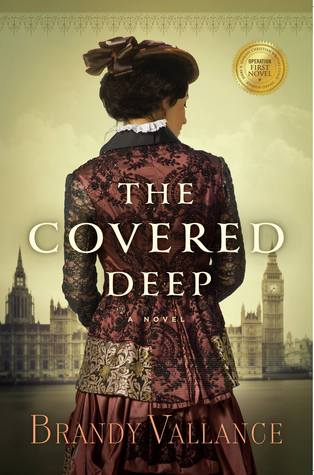 About the Book

Bianca Marshal is holding out for the perfect husband. Finding a man that meets the requirements of her must-have list in the foothills of the Appalachian Mountains has proven impossible. Bianca s mama insists that there s no such thing as a perfect true love, and that Bianca s ideal man is pure fiction. On the eve of her twenty-fifth birthday, Bianca discovers a devastating statistic: her chance of marrying is now only eighteen percent. Unwilling to accept spinsterhood, Bianca enters an essay contest that propels her into a whirlwind search for her soulmate. Via the opulence of London and the mysteries of the Holy Land, Bianca's true love will be revealed, but not without a heavy price. (Goodreads)
My Review
This is Brandy Vallance's first novel which is something I took in account while reading. I think this author could do better, as her knowledge is great and her passion is obvious. This book had way too much detail on little things. It was also a bit confusing at the start, I had a difficult time following the story line as it seemed to jump from one thing to the next. I love the story concept and Bianca's character is refreshing. The men in the book didn't stick out to me much but I liked the traveling aspect. There is a bit of a love triangle but I was more focused on other things that happened.
I enjoyed the book and I am anxious to read Brandy's next novel.
"I received this book from Worthy Publishing for free in exchange for an honest review."