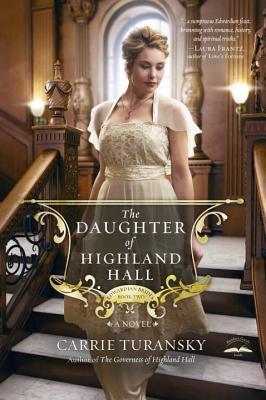 About the Book
Fans of Downton Abbey, Jane Eyre, and Pride & Prejudice will enjoy this pure and inspiring romance taking place in Edwardian England amid a clash of cultures and changing times.

Eighteen-year-old Katherine Ramsey travels to London with her family to make her debut into society and hopefully find her future husband. Her overbearing aunt insists she must secure a proposal from a wealthy young man who is in line to inherit his father's title and estate. But Katherine questions her aunt's plans when she gets to know Jonathan Foster, a handsome medical student and strong Christian who is determined to protect the poor and vulnerable in London's East End. When a family scandal puts a damper on Katherine's hopes for the season, she has time to volunteer with Jonathan, caring for children in one of London's poorest areas, and romance blossoms. Katherine's faith grows and she begins to envision a different future with Jonathan. But when Katherine's work in the East End puts her in danger, Jonathan distances himself from Katherine to protect her. A wealthy suitor reappears, and Katherine must choose which path to follow. (Goodreads)
My Review

I know that this time period is really popular right now because of Downton Abbey, of which I am a fan. I also know that I need to limit my reading of this time period because eventually they all start sounding the same. I enjoyed the first book in this series and it remains my favorite. The Daughter of Highland Hall was colorful and fun with Katherine's debut and the London season. The history is intriguing and I would have loved to travel with Carrie to explore this area and history.
The story line moved a bit slow for me and I couldn't really get into the characters. I do like this time period but this book just isn't my favorite. I felt like there was more depth of character in the first book and this one more lacking.
Anyway if you are loving this time period and can't get enough this is a good series to read.
Four stars.
"I received this book from Litfuse for free in exchange for an honest review."
About the author:
Carrie Turansky is an award-winning author of more than a dozen novels and novellas. She has written contemporary and historical romances, women's fiction, short stories, articles, and devotionals. She lives in New Jersey with her husband, Scott, and they have five adult children and four grandchildren.