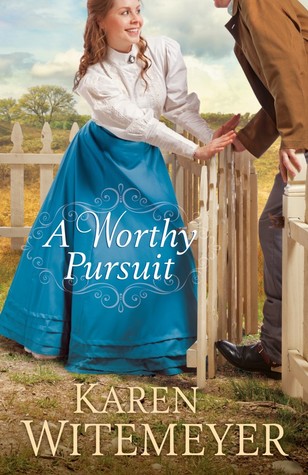 About the Book
Stone Hammond is the best tracker in Texas. He never comes home empty-handed. So when a wealthy railroad investor hires him to find his abducted granddaughter, Stone eagerly accepts.

Charlotte Atherton, former headmistress of Sullivan's Academy for Exceptional Youths, will do anything to keep her charges safe, especially the little girl entrusted to her care after her mother's death. Charlotte promised Lily's mother she'd keep the girl away from her unscrupulous grandfather, and nothing will stop Charlotte from fulfilling that pledge. Not even the handsome bounty hunter with surprisingly honest eyes who comes looking for them.

When the teacher he's after produces documentation that shows she's the little girl's legal guardian, Stone must reevaluate everything he's been led to believe. Is Miss Atherton villain or victim? She acts more like a loving mother than an abductress, and the children in her care clearly adore her. Should Stone break his perfect record?

Then a new danger threatens, and Charlotte is forced to trust the man sent to destroy her. Stone becomes determined to protect what he once sought to tear apart. Besides, he's ready to start a new pursuit: winning Charlotte's heart. (Goodreads)
My Review
Karen Witemeyer once again captures the adventures of the past with this fun yet meaningful story. Charlotte's character is really fun to read because she says what she thinks and stands her ground. This is a very light fluffy read with a bit of romance and wild west adventure. I really liked the kids on the book as they are the point of the story. I think the talks between the kids and Stone are great and really added to this book. Some of the funny scenes got a bit cheesy for me but it depends on your mood. This wasn't my favorite book by Karen but still enjoyable.
If you want light romantic western comedy this is the book for you! And if you have read her other books and are a fan you will be sure to love this one.
Four stars.
"I received this book from Bethany House for free in exchange for an honest review."