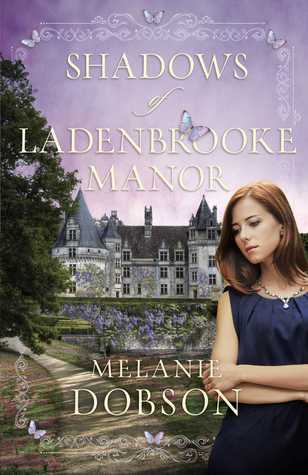 About the Book
When Heather Toulson returns to her parents cottage in the English countryside, she uncovers long-hidden secrets about her family history and stumbles onto the truth about a sixty-year-old murder. Libby, a free spirit who can't be tamed by her parents, finds solace with her neighbor Oliver, the son of Lord Croft of Ladenbrooke Manor. Libby finds herself pregnant and alone when her father kicks her out and Oliver mysteriously drowns in a nearby river. Though theories spread across the English countryside, no one is ever held responsible for Oliver's death.Sixty years later, Heather Toulson, returning to her family's cottage in the shadows of Ladenbrooke Manor, is filled with mixed emotions. She's mourning her father's passing but can't let go of the anger and resentment over their strained relationship. Adding to her confusion, Heather has an uneasy reunion with her first love, all while sorting through her family's belongings left behind in the cottage. As Heather digs, she finds a mysterious journal that belonged to a woman she never knew and it contains clues that lead to the truth about a mysterious drowning decades ago. What she uncovers will change everything she thought she knew about her family's history. Award-winning author Melanie Dobson seamlessly weaves the past and present together, fluidly unraveling the decades-old mystery and reveals how the characters are connected in shocking ways. Set in a charming world of thatched cottages, lush gardens, and lovely summer evenings, this romantic and historical mystery brings to light the secrets and heartaches that have divided a family for generations. (Goodreads)
Purchase a copy:
http://bit.ly/1HuCCkT
About the author:

Melanie Dobson
is the award-winning author of thirteen historical romance, suspense, and contemporary novels. Two of her novels won Carol Awards in 2011, and
Love Finds You in Liberty, Indiana
won Best Novel of Indiana in 2010. Melanie lives with her husband Jon and two daughters near Portland, Oregon.
Find Melanie online:
website
,
Twitter
,
Facebook








My Review
I read this book in one sitting or rather an afternoon. You know a book is good when you think about the storyline days after reading it. I loved everything about this book. There are two storylines going on but it all flows well. Present day Heather returns to her parents place in England to settle their estate. Past, Libby is raised in the 1950s and we see a different type of society. I don't want to give away the storyline but I love how Melanie wrote about things that many don't. Especially with a Christian theme. I love how people were in their lowest point and yet trust in God was the final answer. Also, one main point is about a child's life and really autism which is talked more about by the author at the end of the book.
There is romance but there is also history and I love how the past and present are put together.
Five stars.
"I received this book from Litfuse for free in exchange for an honest review."