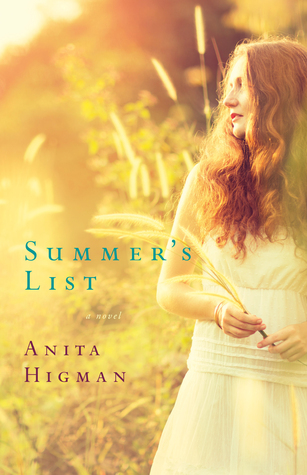 Life hadn't been easy for Summer Snow. In acts of selflessness—caring for her ailing parents and running her grandmother's bookstore—she had forfeited her youth and dreams for the needs of others. And the only tries she had at love… didn't turn out. She had the bookstore, she had her beloved granny, but she was missing something—or someone.

Opportunity strikes when Granny sends Summer on an unexpected adventure with one Martin Langtree, a kind but gangly young man from Summer's past. A childhood friendship is rekindled, a romance is sparked, and mysteries are solved in one magical Texas summer. Will Summer strike out on love again, or will things finally go her way'

With lovable characters and surprising twists, Summer's List is a simple delight.
The first part of this book intrigued me and I thought the writing style unique. After a few chapters my interest started to wear off. I wish I could say otherwise but I just couldn't get completely into the story line. I like Summer's character I just didn't like the overall plot. It was an okay read but just not my favorite.

Three stars.
"I received this book from Moody Publishers for free in exchange for an honest review."