About the Book
Book: Rocky Mountain Rendezvous
Author: Misty M. Beller
Genre: Christian Historical Romance
Release date: June 6, 2023
In 1837, Juniper Collins and her sisters are shocked by their father's final request in his will for a special set of beads to be returned to a Piegan Blackfoot woman he credits with saving his life during his travels west. Together, the sisters set out for the trapper rendezvous to find the woman, but their mission turns more daunting when they come upon the mass of men and lodges spread out in the Green River Valley.
Riley Turner came west to find peace and quiet and live off the land, but when four unprotected women arrive at the rendezvous, he feels compelled to help them and is more fascinated by Juniper than any other woman he's known.
As their search brings only empty leads and dead ends, the sisters must decide whether to return east or stay in the mountains to continue looking–and that's if the mystery woman is even still alive. Is the risk to honor their father's last request worth the danger they find at every turn?
Discover the majesty–and treachery–of the Rocky Mountains in this unique combination of exhilarating adventure, inspiring faith, and sweet romance from USA Today bestselling author Misty M. Beller.
Click here to get your copy!
About the Author
Misty M. Beller is a USA Today bestselling author of romantic mountain stories, set on the 1800s frontier and woven with the truth of God's love.
Raised on a farm and surrounded by family, Misty developed her love for horses, history, and adventure. These days, her husband and children provide fresh adventure every day, keeping her both grounded and crazy.
Misty's passion is to create inspiring Christian fiction infused with the grandeur of the mountains, writing historical romance that displays God's abundant love through the twists and turns in the lives of her characters.
Sharing her stories with readers is a dream come true for Misty. She writes from her country home in South Carolina and escapes to the mountains any chance she gets.
More from Misty
What IS a trapper rendezvous?
Rocky Mountain Rendezvous is the story of four sisters who head west to accomplish their father's deathbed request—return a special set of beads to a Blackfoot woman who saved his life during his travels west two decades earlier. The sisters head west with the supply wagons bound for the 1837 trapper rendezvous to find the native woman. But the sight that greeted them in the Green River Valley (in modern-day Wyoming) was nothing like they expected!
Men EVERYWHERE!
Supply wagons would come from the east every summer, and mountain men and natives would come from all throughout the Rockies to trade furs for the supplies they'd need in the coming year. This was usually the only opportunity for trading each year, so EVERYONE came and the camp stretched for miles. This was a great time for friends to catch up, and the festivities always included a great deal of drinking and horse racing. The rendezvous was a sight to behold!
In Rocky Mountain Rendezvous, Riley Turner is one of the trappers at the meet-up, and he realizes immediately what kind of danger the ladies are in from unscrupulous men in the crowd. He helps them with their search, and they find so much more than they expected along the way!
Each book in this series will take place during a different year, featuring a different rendezvous. Definitely fodder for fun stories. I pray you love this first book as the Collins sisters embark on the search of a lifetime.
Blessings!
Misty
Blog Stops
A Baker's Perspective, May 3
Jeanette's Thoughts, May 3
Babbling Becky L's Book Impressions, May 4
Debbie's Dusty Deliberations, May 4
Texas Book-aholic, May 5
By the Book, May 5
Locks, Hooks and Books, May 6
Connie's History Classroom, May 7
The Book Club Network, May 7
Gina Holder, Author and Blogger, May 8 (Author Interview)
Ashley's Clean Book Reviews, May 8
Library Lady's Kid Lit, May 9
Truth and Grace Homeschool Academy, May 9
Happily Managing a Household of Boys, May 10
Karen Baney Reviews, May 10
Daysong Reflections, May 11
Books You Can Feel Good About, May 11
Betti Mace, May 12
For the Love of Literature, May 12
Blossoms and Blessings, May 13
Life, Love, Writing, May 13
Tell Tale Book Reviews , May 14
Mary Hake, May 14
For Him and My Family, May 15
Holly's Book Corner, May 15
Pause for Tales, May 16
To Everything There Is A Season , May 16
Giveaway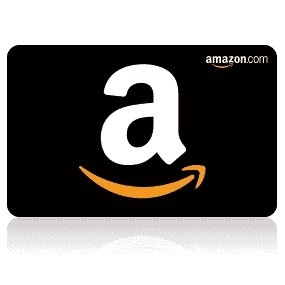 To celebrate her tour, Misty is giving away the grand prize of a $50 Amazon gift card!!
Be sure to comment on the blog stops for nine extra entries into the giveaway! Click the link below to enter.
My Thoughts
I just love anything that has to do with rendezvous. I think they are fascinating and that is main reason I decided to read this book. Also, I grew up in the Rocky Mountains so I do enjoy stories with that setting. I loved the sisters idea and their interactions, and it is obvious how this series will probably continue now after reading the first book. I really liked the setting of this novel and there is a bit of a mystery that makes this book a slight page turner. I had a hard time with the two main characters and I struggled to really love them. There were a few parts that were a bit slow and so because of that I had a hard time being fully invested in the plot. I did appreciate the slight cliff hanger at the end and I am sure many others will completely love this story.
Three and a half stars.
"I received this book from Bethany House Publishers for free. All opinions are my own and I was not required to write a positive review."