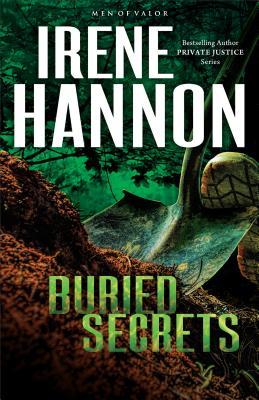 About the Book
After seven years as a Chicago homicide detective, Lisa Grant has hit a wall. Ready for a kinder, gentler life, she takes a job as a small-town police chief. But the discovery of a human skeleton by a construction crew at the edge of town taxes the resources of her department. A call for assistance brings detective Mac McGregor, an ex-Navy SEAL, to her doorstep. As they work to solve the mystery behind the unmarked grave, danger begins to shadow them. Someone doesn't want this dead person telling any tales--and will stop at nothing to make certain a life-shattering secret stays buried.
Master storyteller Irene Hannon is back with an exciting new series featuring former special forces operatives now in the thick of the action in civilian life. Hannon is at the top of her game in this can't-put-it-down thriller that will have readers up until the wee hours devouring every page. (Goodreads)
My Review
I really enjoy Irene's writing and this book is the start to a new series The Men of Valor. This book started a little slow for me. I liked the premise but then the personal storyline with Lisa and Mac didn't captivate me as much I wished. I liked reading about how the murder happened, and what the team does to figure out what happened so long ago. It's a good mystery but the reader knows both sides of the story while reading. About the middle of the book something happens that I was not expecting at all but it added to the storyline. The ending was pretty predictable and I was more interested in the mystery than the romance.
I enjoyed this book but it wasn't as suspenseful as some of her other books. It's still a great story though and recommended!
Four stars.
"I received this book from Revell for free in exchange for an honest review."