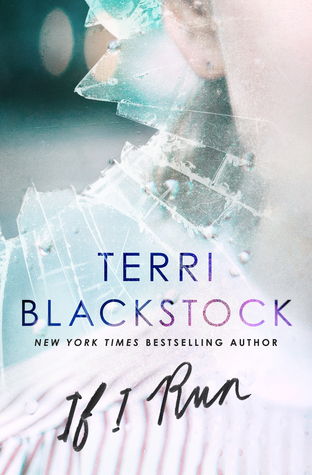 Casey Cox's DNA is all over the crime scene. There's no use talking to police; they have failed her abysmally before. She has to flee before she's arrested . . . or worse. The truth doesn't matter anymore.


But what is the truth? That's the question haunting Dylan Roberts, the war-weary veteran hired to find Casey. PTSD has marked him damaged goods, but bringing Casey back can redeem him. Though the crime scene seems to tell the whole story, details of the murder aren't adding up. Casey Cox doesn't fit the profile of a killer. But are Dylan's skewed perceptions keeping him from being objective? If she isn't guilty, why did she run?


Unraveling her past and the evidence that condemns her will take more time than he has, but as Dylan's damaged soul intersects with hers, he is faced with two choices. The girl who occupies his every thought is a psychopathic killer . . . or a selfless hero. And the truth could be the most deadly weapon yet. (Goodreads)
My Thoughts
Wow, what a great suspense read!! I love Terri Blackstocks' writing, she is truly gifted in creating suspense stories that are realistic and intense. The characters in this particular book I really liked and they had such depth but as a reader you weren't given all the info right away. I like it when authors make it so you don't have it all figured out. Casey is on the run and we find her right after someone has been murdered. Dylan comes in later in the story and I found him to be smart, but I want to know more about him. It is very fast paced and I'm not sure I set it down once. This book is not tied to any other books she has written so if you are new to this author this is a great book to start on! I will warn you there is a major cliff hanger at the end!!
Excellent book five stars for sure!!

"I received this book from Litfuse for free in exchange for an honest review."
Casey Cox doesn't fit the profile of a killer . . . but her DNA is all over the crime scene, and she's now a fugitive. Don't miss Terri Blackstock's next page-turner, If I Run.
Unraveling her past and the evidence that condemns her will take more time than Dylan has, the war-weary veteran hired to find Casey. But as Dylan's damaged soul intersects with hers, he is faced with two choices. The girl who occupies his every thought is a psychopathic killer . . . or a selfless hero. And the truth could be the most deadly weapon yet.
One grand prize winner will receive:
Enter today by clicking the icon below. But hurry! The giveaway ends on February 16th.
The winner will be announced February 17th on
the Litfuse blog
.
Plus don't miss out on the special $4.99 digital pre-order pricing, now through February 15. Pre-order the book through your favorite e-book retailer;
details here
.